"Throughout the year, we have the privilege of connecting, collaborating and supporting our team members from across the university," said Jalin B. Johnson, vice chancellor of equity and inclusion. "The many conversations we have, and the efforts we partner on, serve as community centered reminders for the OEI team. Taking the time – year-round – to honor, remember, build, create supportive spaces, and listen is imperative to advocating for equity. This is a key part of how we interact with others, build our own personal awareness, and continue the process of both learning and unlearning, in addition to making space for wellness and healing."
December 13, 2022 Print Article
---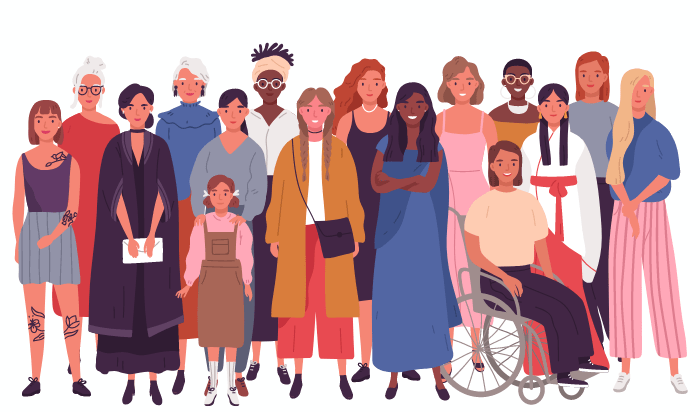 Members of University of Massachusetts Global's faculty and staff spend countless hours helping students get closer to graduation, often finding this work satisfying and rewarding. Yet many among our ranks are also taking bold actions outside of work to make their neighborhoods and broader communities better places. With an eye toward sharing model stories on how colleagues can create a gentle balance between being a change agent while at work and at home, the Office of Equity and Inclusion (OEI) has launched the Advocating for Equity project.
"Throughout the year, we have the privilege of connecting, collaborating and supporting our team members from across the university," said Jalin B. Johnson, vice chancellor of equity and inclusion. "The many conversations we have, and the efforts we partner on, serve as community centered reminders for the OEI team. Taking the time – year-round – to honor, remember, build, create supportive spaces, and listen is imperative to advocating for equity. This is a key part of how we interact with others, build our own personal awareness, and continue the process of both learning and unlearning, in addition to making space for wellness and healing."
OEI is strongly encouraging submissions from faculty, staff, and students who would like to share their experiences. Stories that could be shared under the Advocating for Equity banner include accounts of personal service with organizations promoting social justice, organizations helping people who live with disabilities, resource and cultural centers, or faith-based or non-denominational groups. OEI is also interested in accounts of community happenings in which "extending equitable advocacy, support and resources for others, is the focal point."
You can find the OEI online portal here. For more information, please contact the Office via OEI@umassglobal.edu.
We look forward to learning more about how our faculty and staff are changing their communities for the better.